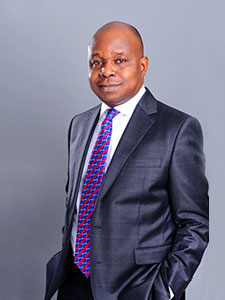 First Ally Capital is a dynamic, forward-thinking financial services firm set up to create and deliver value to our various stakeholders. With a very solid capital base, it is positioned to become a strong player offering Issuing House, Underwriting, Financial Advisory and Investment Management services. Our firm was founded with a vision to redefine the financial services sector through the infusion of global standards and exceptional service delivery.
Today, businesses, corporations (private/public) and individuals face a number of remarkable opportunities and challenges. They are tasked with finding lucrative areas for expansion, growth and value-creation. They seek insight and direction in order to decipher where opportunities are higher. They also seek financial support to maximize every opportunity. We fill the gap by supporting organizations and individuals in their move to the area of largest opportunity. For us, it's courage in the face of reality.
First Ally is an organization driven by excellence and integrity through commitment to ethical behaviour, innovation and quality. Our core values of Trust, Integrity, Professionalism, Client-focus, Teamwork and Innovation underlie all that we think and do.
We are particularly proud of our combined track record as a team. We bring to bear on our institution and the market our impeccable financial services background, our wealth of experience in structuring and executing several landmark transactions in Nigeria, our strong record of performance, our robust business network and our strong capital base. Our team's track-record uniquely positions us to effectively support clients' transactions, and enables us to continuously create growth opportunities for all stakeholders.
We are committed to improving productivity and empowering every person in our organization to do and achieve MORE! We are committed to making First Ally Capital the best place for smart, inquisitive and ambitious people to thrive.
As we step out with bold ambition, we offer a wide array of products and services that would raise the standards in the financial services industry, given our unique competencies and capabilities. Our promise to our clients is that we will enhance the value of their businesses by working with them every step of the way to identify and optimize opportunities.
We invite you to come with us on this journey to a new and greater level of accomplishment in the years ahead. Welcome aboard.
Sincerely,
Ebenezer Olufowose